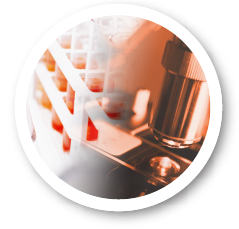 At MiCo BioMed, we envision a future where microfluidic technology can vastly improve the performance of immunoassay based biochemical test platforms both in the research labs and in clinical care settings. In research lab settings, microfluidics can help drive down research costs by minimizing expensive reagent consumption and improving throughput. In clinical care setting low-cost, accurate point-of-care testing will dramatically enhance the quality of healthcare by reducing the time to diagnosis while minimizing patient discomfort. The technology has immediate potential applications in emergency care applications as well as long-term patient monitoring systems for home care.
MiCo BioMed has a team of well-qualified researchers with extensive research backgrounds and a solid technological foundation. The team is supported by a motivated manufacturing group and strong management team. MiCo BioMed is well positioned to achieve the goal of commercializing the state-of-the-art microfluidic technologies developed through years of research.
MiCo BioMed is currently funded by federally funded (SBIR Phase I and Phase II) grants and private research contracts from international multi-nationals for microfluidic device and polymer microfabrication technology development. MiCo BioMed has been awarded numerous SBIR Phase I and SBIR Phase II grants from the National Science Foundation (NSF), the National Institute of Healths (NIH), and US Army for the cutting-edge microfluidic detection platform technology development.
MiCo BioMed has obtained Angel Investor funding in FY 2008 and FY2011. The additional capital has allowed MiCo BioMed to focus on product development and establishing a state-of-the-art pilot scale production facility.
MiCo BioMed welcomes investor inquiries from those who share our commitment towards development of affordable research and diagnostic tools. MiCo BioMed also welcomes any inquiries for product development assistance and/or microfluidic system development.